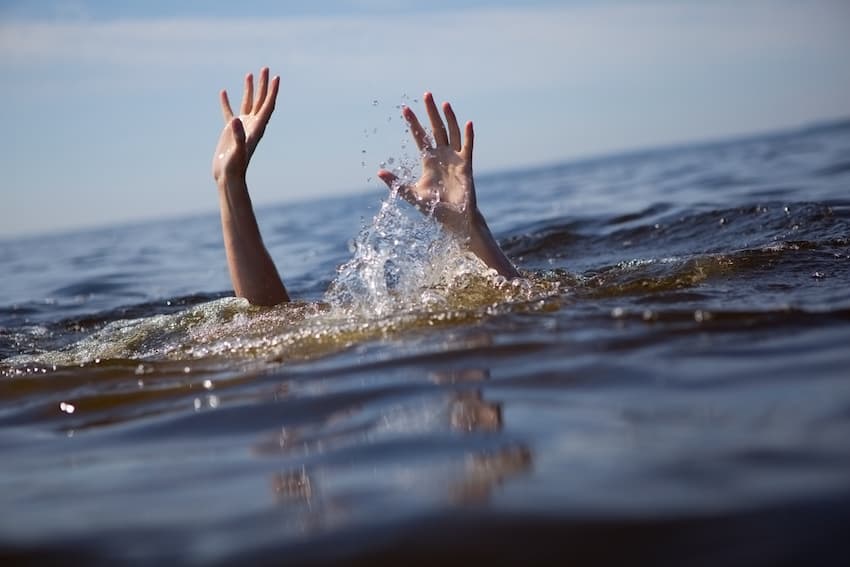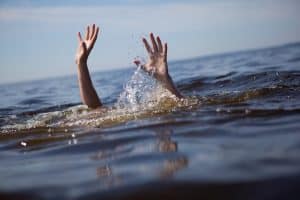 If you are like the average Veteran, you probably don't think twice once you file your initial VA Claim – after all, you have a reasonable belief that the VA Disability claim process should be set up to HELP a Veteran reintegrate into civilian life.
When you first file, you're  probably thinking something like:  "They have a system for deciding their claims, I will wait and let them figure it out."
I know I was.
Its not until a Veteran waits months without a VA Ratings Decision in his claim, or waits years for the VA to process his appeal that the Veteran realizes that they were not prepared for the hell that a VA disability claim application can be.
Where can a Veteran go for Help in a VA Disability Claim or Appeal?
The normal answer you get from most Veterans is "Hire a VSO" or "Get an Attorney".  And while I think those are things that every Veteran should consider, what is important to remember is that there really is a third option.
You can file and develop your VA Claim on your own.   Seems hard, doesn't it? Maybe you've been at it for a while and are frustrated with the process.
Maybe you have seen buddies spend years battling the VA for benefits that they are clearly entitled to.
Or maybe you have heard how VSOs sell you up the river and attorneys just take your money.
Most of what you have heard is a myth.
If you made it through basic training, you are strong and persistent enough to beat the VA.  Many attorneys have dedicated their lives to this work, and while you have to watch your back with VSOs, there are good ones out there.
So if you are going to handle your claim yourself, there are a lot of places that you can get help in your VA Disability Claim or Appeal:
Online Forums like Hadit.com or the Asknod Blog or the VAisLying.com Facebook group are LOADED with Veterans that have experience in the VA Claims Process…and  who can offer guidance, support and education or information.
The Veterans Law Blog has been pushing out some of the best  information and education on every facet of the VA Disability Claims process for 7 years.
Every single week.
In addition, the Veterans Law Blog  publishes several Veterans Law eBooks, Videos and Training Guides, which are available in the Veterans Law Blog Bookstore.
You can get a more detailed education in, or explanation of, the VA Claims process, including getting back to the basics in your VA Claim, "How to Get your VA C-File", "The VA Claims Evidence Field Manual", "The VA Service Connection Field Manual", "VA TDIU Field Manual", and much more.
5 Signs that You Need Help in Your VA Disability Claim or Appeal
1) You know your injury was caused by service, but the VA can't get it right.
This is what happened to me, actually.
I ripped my face open jumping out of an airplane, and did some damage to my jaw, skull and gums as well.
My service medical records CLEARLY showed this incident, and there was well documented evidence of the facial scarring.
Yet the VA denied my claim – initially, claiming that there was no evidence of an in-service event.
If you have a clearly documented in service event, and the VA keeps denying your claim, or has not quickly made a decision, its time for you to start digging around to see what's going on.
Start by getting your VA C-File: this document is the MOST IMPORTANT document in your VA Claim, and it is the only document that will help you diagnose the problems in your VA Claim or Appeal.
2) You are Baffled by VA Correspondence.
Once you get 2-3 form letters from the VA, you realize that you have no clue what is going on.
It starts to get even weirder when things like this start happening:
The VA, on its own, reopens your service-connection claim years after it has been service-connected, rated and granted.
The VA sends you a letter that they are processing your claim for benefits – but the thing is that you never filed a claim.
The VA sends you a 20+ page Statement of the Case with a whole bunch of gibberish and legalese, and tells you to respond in 60 days or forever lose your right to appeal.
The VA Disability Claims process can become so  complex and convoluted that even a lawyer like me has to seek out help.
Seek out the assistance of other Veterans at places like hadit.com, the AskNod Blog, or VA is Lying.com Facebook groups.
3) What should have been simple claim is getting horribly complex.
Earlier this week, I talked to a Vietnam Veteran who had a VA Ratings Decision from the Appeals Management Center at the BVA granting service-connection, but getting the Effective Date and Impairment Rating wrong.
In one place on the document, the VA Ratings Decision advised him he had 1 year to appeal the decision through a Notice of Disagreement.  In another place on the SAME document, the AMC advised him that the VA Ratings Decision was actually a BVA Decision and that it had to appealed to the Veterans Court within 120 days.
How the hell is a Veteran – particularly Veterans with Traumatic Brain Injuries, or severe mental or physical cognitive limitations – supposed to figure out the right appeal period when the VA tells him he has 2 very different appeal processes?!
In situations like this – where your claim is getting more complex than you ever thought possible -, no other Veteran's experience can substitute for legal advice from an accredited VA Attorney – download my FREE eBook "8 Things Veterans Should Know Before Hiring an Attorney" to find out how to choose the best attorney for your claim.
4) Your claim has then more than 18 months, or your appeal has taken more than 3 years.
First and foremost, these are NOT acceptable timelines.
If you have been waiting this long for a decision on a BVA Appeal, it's time to consider filing a Motion to Advance or a Petition for Writ of Mandamus.
After existing for 150+ years, the process for applying for VA Disability benefits should be so straightforward that it shouldn't take years to adjudicate these claims.
Frankly, its time for Congress to step up to the plate and modernize the Claims Process so that Veterans can get ON with their lives after war…not spend the rest of them fighting a NEW war with the VA.
If you are a Congressional, or a staffer in a Congressional's office, I have some really good ideas of win-win legislation that could simplify the process, remove red tape, and cut government costs in the VA Budget.   This stuff ain't rocket science, but it takes someone with a background and political "grit" to make it happen. 
Until then, if your initial claim has taken more than 18 months, or your appeal has taken more than 3 years, than there is a problem that you don't know about.
Take a look at my 8 Steps to Improve your VA Claim – get under the hood of your VA Claim and figure out what is going on.
In many cases, Veterans can find and fix the problem in their own VA Disability Claim.
5) You Feel Lost and Alone in the VA Disability Claim Process.
When I first left Active Duty, I had a hard time making the transition to civilian life.
I didn't speak the lingo of civilians, I didn't feel like I had any real focus or purpose, and I lived in a town where the Veteran population had nothing in common with me.
It can be like that in a VA disability claim, too.
You don't need the hassle of figuring out what to do in the VA claim while you are working to rebuild a marriage or family relationship that has been strained by 7 combat deployments in 4 years.
You don't need to worry about the VA's red-tape while you're getting chemo treatment for cancer caused by Agent Orange.
You don't need to worry whether your spouse or dependents will be taken care of if you do die as a result of your service-connected injuries.
If you are the kind of person that likes changing your own oil, sign up to learn more about the Veterans Law Blog, where each week I will send you tips and pointers – and solutions – for common problems that Veterans face in the VA Disability Claims Process.
If you don't like changing your own oil, consider hiring an attorney or accredited VA agent to help you out. Take a look at my free eBook that will teach you how to choose the attorney that is right for your VA Claims.
Most – if not all – of these attorneys work on a contingency basis, meaning you don't pay unless the attorney is able to recover past-due benefits for you.
Have I Missed Anything?
I'd love to hear your experience with the VA Disability Claim Process.
Click on the green "Support" button in the bottom right corner of each page – or leave a reply below – and tell me about your experience:
When did you realize you needed help in your VA Disability Claim?
Where did you turn for help (post some website links, if you have them, so other Veterans can benefit from your experience asap).