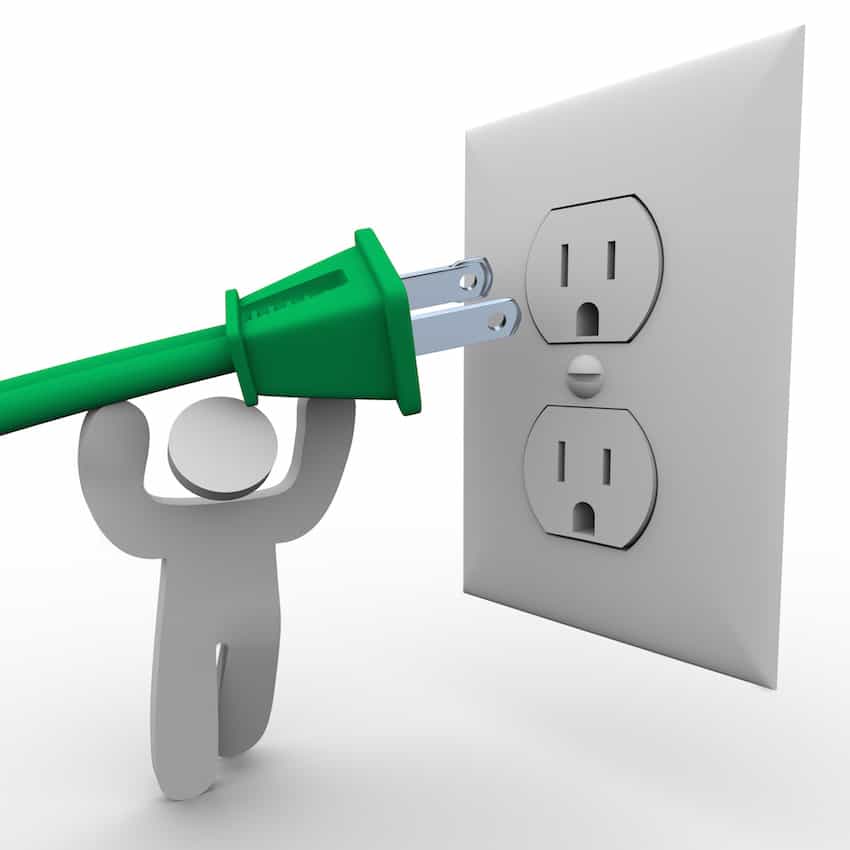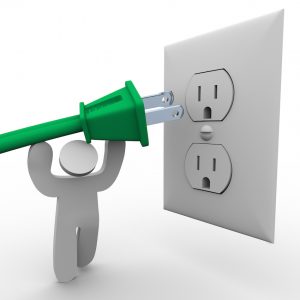 Ever had your computer "stop working", and then call customer service or tech support — only to find out you didn't plug it in?
That's basically how it is for Veterans that get denied for being "ineligible" for VA disability compensation.
Now, I have looked at hundreds – if not thousands – of VA Claims Files, and I honestly don't see  many claims  denied because the Veteran is not eligible for service connected disability compensation.
But that does not mean that we won't verify that you have proved this element in your VA claim or appeal.
We are working through the 8 Steps to Improve your VA Claim.  
After spending years studying  how the VA keeps screwing up your VA Claims and Appeals, I have put together 8 Steps for Improving your VA Claim.
Did you complete Step 1 and Step 2, yet?
All the work we do in Steps 3 through 8 won't yield the best results unless you understand why the VA screwed up your claim and have a copy of your VA C-File.
For example, you can't learn the law that governs your claim if you don't know WHY the VA is denying your claim.
Sure, when it comes to Step 3, you can "guess" the law.
But we are talking about Changing the Way we Experience the VA Claims Process – not staying confined in the prison of our own experiences.
VA Benefits Eligibility is the FIRST pillar of the 4 Pillars of a VA Claim.
There are 4 Pillars that support a sturdy VA Claim or appeal. Pillar 1 is all about VA Benefits eligibility.
So what does it take to be an eligible Veteran – for the purpose of service-connected disability compensation?
I could list the regulations, and you can read through the legalese and jibberish, but that's not what the Veterans Law Blog is all about.
I'm going to distill the eligibility criteria into a few easy questions – if you are still getting denied as ineligible after working through these questions, then I really think that you might have a bigger problem in your VA disability claim that an attorney will have to help you with.
What would you like to know about VA Benefits eligibility that isn't in this post?  Feel free to comment, below.
Question #1:  Did you serve in the active duty military?
Make sure that you include the right amount of 5-Star Evidence to show that you served in one the major branches (or a couple odd branches, like commissioned officers of the NOAA and the Public Health Service). This is usually accomplished by a copy of your DD-214, but sometimes you will need more proof.
If you served in the National Guard, you are going to want to make sure that your call-up to active duty was a "federal" callup and not a state governor calling you up to active duty.  The former will give you eligibility for service connected disability compensation through the VA.  The latter will not.
Question #2: Did your injury occur while on active duty?
For service-connected disability eligibility purposes, it doesn't matter WHERE you were injured.  All the matters is the injury or incident which caused your medical condition have occurred between your date of entry to active service and your date of discharge.
Question #3: These situations take away eligibility.
Do you have any of these situations  in your VA Claim?  Its important to know that these remove your eligibility – if you can fix the situation (by getting a discharge upgrade, for example), you can become eligible again.
Drug, Alcohol and Tobacco Use:  The VA likes to deny any claim where drug use is even remotely at issue – on the grounds that they think the law removes a Veteran's eligibility if they drank, smoked, or used illegal drugs.  They are not always right to do that: there are plenty of situations where such situations can be service-connected.  Do yourself a favor: get a lawyer that understands the Allen v. Principi case.
Willful Misconduct: If your injury is the result of a service-members "willful misconduct", then this may strip a Veteran of eligibility for service-connected disability benefits.
How do you know if the VA is going to claim this?  Simple:  if the military service did a "Line of Duty" investigation and concluded that your injury is the result of "willful misconduct", then you may be ineligible.  The opposite is true, too – if the military branch concluded that your injury was NOT the result of willful misconduct, the VA is largely stuck with that conclusion.
Bad Conduct Discharge:  The only type of discharge that should disqualify you from service-connected disability benefits is the so-called "Bad-Conduct" or "Dishonorable" discharge.
There are, however, ways to upgrade your discharge after military service – the Attig Law Firm does not handle these types of cases, but give us a holler and we can try to get you the names of some attorneys that do.
For example, are you a LGBT soldier discharged dishonorably under "Don't Ask, Don't Tell"?  You should be able to get a discharge upgrade in those situations, I would think.
***INSIDER TIP: Did you know that even if you got a "bad-conduct" or "dishonorable" discharge, if you are the victim of a Military Sexual Trauma, you are still entitled to free VA medical treatment for the injuries that resulted from that MST?  Just go into your nearest VA Medical Center and get enrolled for VA Healthcare.  If they give you any "flak" about eligibility, just have them take a look at VHA Health Administration Directive 2010-33 (July 2010).
AWOL:  Did your injury occur while you were Absent Without Leave for more than 180 days?  You are, by law, not eligible….UNLESS…there are "compelling circumstances to warrant the prolonged unauthorized absence."
Jail: If you are currently in jail, you are still eligible to seek a grant of service connection.  You just won't receive all of your VA Disability Compensation while you are in prison.  There are a lot of "ins and outs" on this one – call an attorney.
In my opinion, Ted Jarvi's firm is the best at helping prisoners with their VA claims and appeals.
Summary of how to prove up Pillar 1:
#1: Get 5-Star Evidence that shows you were on active duty in the Federal military.
#2: If you are a reservist or Guard-member, be prepared to show that your injury occurred while on active duty.
#3: Deal with any of the "Eligibility Exclusions" – FIRST.  If you can't show you are eligible, it doesn't matter if you drank a glass of Agent Orange – the VA will not listen to a word you say.