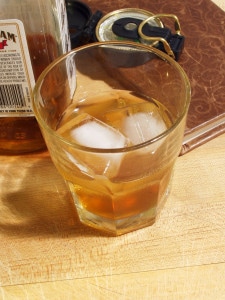 Have you heard that you can't service connect a Veterans drug and alcohol abuse?
If so, you have heard one of the great myths of VA Disability Compensation.
The Source of the Myth that you can't Service Connect a Veterans Drug and Alcohol Abuse.
In 1990, Congress enacted a law that said that the VA could not pay service connected disability compensation if the injury was the result of the Veterans alcohol and drug abuse – specifically willful abuse – during service.
This law is the source of the myth.  The VA initially said "No" to any claim for service-connection that even tangentially involved drug or alcohol abuse.
In 2001, the Federal Circuit issued a decision in a case known as Allen v. Principi.
The court's holding was, specifically, this:
The law mentioned above "…does not preclude a Veteran from receiving compensation for alcohol or drug-relateed disabilities arising secondarily from a service-connected disability, or from using alcohol or drug-related disabilities as evidence of the increased severity of a service-connected disability."  Allen v. Principi, 237 F.3d 1368, 1370 (Fed. Cir. 2001).
How does the Allen case affect your VA Claim?
There are 3 types of cases that will be affected:
Category 1:  Alcohol or Drug Abuse disabilities that directly resulted from service, but were not caused by or resulting from another condition.
Category 2:  Alcohol or Drug Abuse disabilities that arise as secondary to a service-connected condition
Category 3:  Alcohol or Drug Abuse disabilities that are  "aggravated by" a secondary serviced connected condition.
Category 1 cases will typically be denied outright, if the claim was filed after October 30, 1990.  Category 2 and Category 3 claims are handled as any other type of secondary or aggravation claim.
An Explanation of the 3 Allen Categories. 
In my experience, the utility of Allen is to use the drug or alcohol abuse as a "bridge" between a service-connected condition and a resulting condition.
What does that mean? Let's use a scenario that is frighteningly common when it comes to Vietnam combat Veterans.
Let's say that you are diagnosed with Post-Traumatic Stress, and it is service-connected.  To cope or self-medicate, you develop a heroin addiction. As a result of using contaminated needles, you are diagnosed with Hepatitis C.
Using Allen, the Post-Traumatic stress is directly connected.  The heroin addiction is secondarily connected, but no compensation is paid.  The Hepatitis C is then service-connected, upon proper proof with 5-Star Evidence, as aggravated by (or possibly secondary to) the heroin addiction.
 The Allen case also protects survivors.
If the Veteran dies from the drug or alcohol abuse, the survivor will be eligible for DIC, Accrued Benefits, Dependant's Educactional Assistance (DEA), loan guaranty benefits, and CHAMPVA medical care.
Conclusion: A Practical Note.
If you have a drug-alcohol abuse claim, I think it is imperative that you understand the 5 Paths to Service Connection.
If you have a case that involves drug and/or alcohol abuse, it will be very important that you have a good understanding of how secondary and aggravation theories of service connection work.
I also think it is imperative that you seek out legal counsel.  Why?
I have handled a number of these cases, and I have never once seen the VA grant the claim even when the proof is there.  In fact, the scenario I describe above is the precise story of more than one of my clients, and in at least one of those cases, the VA is still holding to the unlawful interpretation of Allen, even after the DRO hearing.
How do you pick an attorney that knows what the heck they are doing and that you can trust? Download my eBook: 8 Things Every Veteran Should Know Before Hiring an Attorney.
I will teach you not only the 8 things you need to research for any attorney, but give you 25+ questions that you should ask any attorney you are considering for representation.