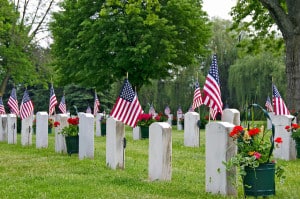 I hung up the phone and just shook my head…..it was another day at the office at my law firm, and I had been talking to another surviving spouse of a deceased Vietnam Veteran about VA Accrued Benefits and other survivor benefits.
Her late husband – who served Boots on the Ground in Vietnam –  had a pending VA claim for his ischemic heart disease at the time of his death.
There was no question that this Veteran's surviving spouse was entitled to collect money that the VA owes the Veteran – but did not pay – during his lifetime.
But the VA never adjudicated the accrued benefits claim.
This type of conversation is  a weekly – sometimes daily – event at my law firm.
Typically, a Veteran's spouse or eligible surviving child will file the VA Form 21-534, which is a simultaneous application for several Veterans Administration death benefits: it is an application for DIC, Death Pension, and Accrued Benefits.
The VA often decides – and frequently denies – the surviving spouse's claim for DIC (dependency and indemnity compensation), which is also known as the "survivor's annuity" or "service connection of the cause of death".
DIC pays out a monthly benefit to the surviving spouse when the Veterans cause of death is related to a medical condition that was – or should have been – service connected during the Veteran's life. Start learning more about DIC here.
But all too often the VA does not tell spouses and eligible surviving children that they are entitled to compensation that the VA should have paid to the Veteran for a pending VA Disability Claim during his or her lifetime, but did not.
What are VA Accrued Benefits Claims?
In a nutshell, a VA Accrued Benefits Claim is about the surviving spouse's right to collect money that the VA owes the Veteran but did not pay during his (or her) lifetime.
Generally speaking, if a Veteran has a VA disability compensation claim pending at the time of his or her death, the Veteran's spouse or surviving child is entitled to any "accrued benefits" from that claim.
In other words, even though a Veteran's claim technically dies with the Veteran, in some situations, the surviving spouse and/or eligible surviving child may be able to substitute in and take up the claim in their own right.
If you look at the list of VA Benefits that the VA says are available to the spouses and surviving children of service-connected veterans, you will see a good long list of possible benefits that the VA has available.
However, there is one missing from the list – "accrued benefits".
The VA defines "accrued benefits" in the instructions toVA Form 21-534 as a claim for any money the VA owes the veteran but did not pay prior to his/her death.
How does a Veterans surviving spouse protect against this common denial of veterans benefits for spouses?
Veteran Surviving Spouses should know the Elements of a VA Accrued Benefits Claim.
To protect against the VA overlooking this important VA benefit for surviving spouses, the Veteran's survivor should get familiar with the elements of a VA Accrued Benefits claim.
Here are the three (3) basic elements of an accrued benefits claim:
1) A claim must be filed within 1 year after the Veteran's death.  A claim for any benefit using VA Form 21-534 is considered a claim for "accrued benefits".  Also, a claim for Social Security survivor benefits is considered a claim for Survivor Benefits through the VA, even if you only sent the application to the Social Security Administration.
2) The Veteran must have a "pending claim".  The definition of "pending claim" can be very broad or narrow, depending on the unique fact situation that you are in, and it is best that you contact an attorney familiar with "accrued benefits" claims from the VA to determine if your spouse had a "pending claim" at the time of his/her death.
3) Based on the evidence in the record at the time of the Veteran's death, the Veteran was entitled to monthly disability compensation for a service-connected illness or condition or disease. If the Veteran would have provided that evidence to prevail in his or claim but for a failure in the VA's Duty to Assist, then it is possible that an "accrued benefits" claim can be reopened for submission of additional evidence.
(Note – In certain circumstances, the spouse, the children, and financially-dependent parents of a veteran who died on or after October 10, 2008, may be able to substitute into the Veterans claim and if so, are not limited to the evidence in the Veterans Claims File at the time of the Veteran's death.)
What does the Surviving Spouse do if their VA Accrued Benefits Claim is Denied – or Ignored?
In 2 words: Act Quick.
First, get a copy of the Veteran's C-File so that you know what claims were pending at the time of the Veteran's death, and what evidence the VA had in the record regarding that claim.
Second, file a Notice of Disagreement with the VA Ratings decision that did not decide, or that denied, the surviving spouse's entitlement to VA Accrued Benefits.
VA Accrued Benefits claims can be tough, for a couple reasons:
1) The VA does not like to pay out these benefits, as they can often be very significant.  I have  helped Surviving Spouses recover accrued benefits and DIC benefits that are often tens or hundreds of thousands of dollars.
2) The timelines to file for – and appeal denials of – VA Accrued Benefits claims are short.  While 1 year may not seem like a short period of time, if you are a surviving spouse trying to re-arrange your life after the loss of a loved one, that year to apply can pass very quickly.
3) Accrued Benefits Claims are inextricably intertwined with DIC Claims.  For example, I see many cases where the VA denied DIC because they failed to adjudicate the Accrued Benefits claim.
Here's a common scenario:
The Veteran has chronic service-connected sleep apnea, but his cause of death was Alzheimers disease.  The VA will typically deny the surviving spouses DIC claim, on the grounds that Alzheimer's was not service connected during the Veteran's lifetime.
BUT – since modern medicine shows us that chronic sleep apnea can cause significant brain damage – a Veteran's pending and undecided claim for service connection of sleep apnea may also be an inferred claim for secondary service connection of Alzheimer's disease.
If the VA doesn't adjudicate the accrued benefits claim for service connection of the Veteran's sleep apnea, and the conditions caused by service-connected sleep apnea,  they will also likely deny the Surviving Spouse's claim for DIC benefits.
Where can a Surviving Spouse Get Help with a VA Accrued Benefits Claim?
I believe that many Veterans surviving spouses can handle – and win – their own VA Accrued Benefits claims.  They just need More Information and More Power to understand how to prove up their VA claims and appeals.
In fact, I am working on a Veterans Law Guidebook for Veterans Survivors to get more information and more power to surviving spouses looking to maximize their Veterans Administration Death Benefits.
However, no blog post or ebook can substitute for legal advice from an accredited VA attorney – there are hundreds of attorneys that can help with this kind of claim.
Start by using my Free ebook to help you choose the VA disability attorney that is best for your VA accrued benefits claim or appeal.
And whatever you do – do not give up.
Read this story about a Vietnam Veterans Survivor who fought for  years to recover the benefits she was entitled to.
Most VA Accrued Benefits claims will not take as long as this Survivor's appeal did – but it is important to never "give up" and "throw in the towel".
Sponsored VA Accrued Benefits Law Firm Listing (Click image to view):