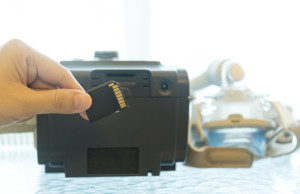 The Veterans Law Blog just got word today that the criteria the VA uses to assign a 50% rating to VA Sleep Apnea Claims has just changed, effective April 18, 2016.
This rule is to be  published in the April 18, 2016, VA Manual M21-1MR (click here to find out what the M21-1MR is).
The major changes – there are 2 – come for the 50% rating level for Sleep Apnea claims.
One change makes it harder for all Veterans to get the 50% rating level, the other makes it a little easier for some Veterans.
I'll tell you what the changes are, but first, let's revisit VA Sleep Apnea claims.
 By the way, I "wrote the book" on proving VA Sleep Apnea Service Connection claims.
There is only 1 eBook that teaches Veterans how to prove their Sleep Apnea is service-connected, and it's available here as an individual eBook, or here as part of a package for proving your VA Sleep Apnea claim.  
The book was researched for close to a year, and contains over 163 pages of information on how to file and prove your VA Sleep Apnea Claim. 
VA Sleep Breathing Disorders were the #1 Most Prevalent Service-Connected Respiratory Conditionin the VA "catalog".
Well, at least as of Fiscal Year 2013.
The VA (shockingly)  does not provide more current  numbers, but we know this from the VA's FY13 Annual Benefits Report:
"…[S]leep apnea syndromes (obstructive, central, mixed) [were] the number one most prevalent service-connected respiratory disability, garnering more than 22 percent of all body system disabilities in the FY14 Annual Report. For Global War On Terror (GWOT) compensation recipients, the percentage grew to more than 37 percent of all body system disabilities."
This should come as no surprise to anyone.
The particulate matter from the burn pits alone – not to mention the nervous system malfunctions caused by the intensity of the blasts and shock-waves in modern warfare – are causing some serious problems in our Veteran's ability to regulate their sleep breathing cycles.
In an article posted by the National Sleep Foundation, Max Hirshkowitz, director of the Sleep Disorder Center at the Houston Veterans Affairs Medical Center said, "Veterans are four times more likely to suffer from sleep apnea than other Americans."
Yes – FOUR times more likely.
So, it should come as no surprise that in this era of using taxpayer dollars to bail-out banks and screw Veterans and more needful members of our society, the VA is under pressure to stop paying so much in benefits to Veterans.
And, with sleep apnea increasingly becoming one of the largest payouts in the VA Title 38 VA Disability Catalog, the belt tightening is going to predictably start here.
How Did the VA Sleep Apnea Claims 50% Rating Criteria Change?
2 Ways:
VA Sleep Apnea Claim 50% Rating Change #1.
First, the Veteran now has to show that the prescription of a breathing assistive device (like a CPAP) is medically necessary.
It's this simple: you are going to need a letter from your doctor explaining that your breathing assistive device IS medically necessary and, I predict that the Court will add on a requirement that the examiner explain WHY it's medically necessary.
That's not going to be hard for Veterans that get private care: doctors don't typically prescribe the use of an expensive device without a medical necessity.
But the VA isn't "private care", and would cut a  Veteran's breathing supply off if it would save the VAMCs bottom line.
Mark my words – VA doctors will not give Veterans the letters of medical necessity that they need to prove their entitlement to the 50% rating.
Why not?
Because the Office of General Counsel has long – and quietly – taken the position that VAMC Medical Doctors cannot help Veterans with their benefits claims, because it is a conflict of interest for the Doctor to "help" the Veteran while "hurting" the VA.
But Chris, you ask, I thought the VA Claims systems was supposed to be non-adversarial?  
Well, it is non-adversarial…when the VA wants it to be (usually, as long as you roll-over and let the VA have its way, it's  non-adversarial….god forbid you have the gumption to disagree with the thin-skinned bureaucracy).
When the VA wants the system to be adversarial, they damn well make sure it is adversarial, antagonistic, and in many cases, anti-Vet. 
It's absurd, yes…and the OGC routinely denies it…but those of us that talk to the Regional Counsel offices around the US know that this is what the VA Regional Counsel attorneys are telling doctors: help a Veteran with their VA Disability benefits claim, and it could hurt your career here.
Bottom line: if you are trying to service-connect sleep apnea….act NOW…before things get crazier inside the VAMC.
Ask your doctor for a letter stating that your CPAP (or other breathing assistive device) is medically necessary to treat your Sleep Apnea.
Even if you are already service connected, it makes sense to get that "medical necessity" letter now.
Why?
If history is a good predictor – and it usually is – the VA is going to start proposing a shit-ton of rating reductions for VA Sleep Apnea claims where there is no evidence of medical necessity already in the C-File.
Ready to Cut through the FOG of VA Claims?
Since 2007, the Veterans Law Blog has taught hundreds of thousands of Veterans to Take Back the Power & get the VA Benefits they deserve.

I will keep your email Private.
VA Sleep Apnea Claim 50% Rating Change #2.
The second change to the 50% rating criteria is this: you can use a breathing assistive device other than a CPAP and still be eligible for the 5o% rating.
This is HUGE – for years, I have secretly been very nervous that the VA would never recognize that there are many other ways of treating Sleep Apnea.
It was a very real fear – remember how the VA treats Veterans who get insulin injections to treat their Diabetes differently from those that get a treatment that stimulates their own insulin production?  Same result in the treatment, but some get benefits and others do not.
This was my fear with Sleep Apnea – that the VA would only recognize one form of treatment.
And there are literally dozens of types of treatment for sleep apnea other than the CPAP.
There are dental aids (aka, Mandibular Advancement Devices), APAP machines, BiPAP machines, nasal dilators, stents, implanted nerve stimulation devices, etc.
Now, so long as you are prescribed a "breathing assistive device", AND you can show that device is medically necessary to treat your Sleep Apnea, you should remain eligible for a 50% rating.
Answers to a Your Questions About the VA Sleep Apnea Claim 50% Rating Changes…
Please, email your questions to support@veteranslawblog.org – this is a BRAND NEW regulation and I do not have all the answers to your questions yet, because I don't have all your questions.
So, email me your questions to support@veteranslawblog.org and I will post an updated Q&A here, and later have a video short to walk you through the changes.
Will this change affect pending claims?
The M21-1MR does not specifically state.  HOWEVER, it is always better to be safe than sorry, and assume that this change affects your claim – whether it has been granted or not.
Pull a copy of your C-File.  See if there is MEDICAL evidence (i.e., a doctor's statement) that your Breathing Assistive Device is medically necessary to treat sleep apnea. If not, go get one and add it to the file.
Don't screw around with this – get medical evidence only.  Do not use lay evidence to show the medical need for your Sleep Apnea Breathing Assistive Device. Get a doctor's letter. If it's a private medical doctor, have them explain medical necessity in writing to the VA like they would explain it to an insurance company.  If you use a VA doctor, consider investing some of your benefits to go get a medical necessity letter from a private doctor….particularly if the VA Doctor refuses to support your VA Benefits claim.
Will it affect past claims?
Again, the M21-1MR doesn't state.  However, as mentioned above, it is better to be safe than sorry.
Get the medical necessity letter now….and even if you don't want to "poke the bear" right now, tuck it in a safe deposit box in the event the VA proposes a Claims Reduction in your 50% VA Sleep Apnea Rating.
Why did the VA make changes to the VA Sleep Apnea Claims 50% Rating criteria?
Money.
Plain and simple.
The VA talks pro-Veteran, but doesn't walk that talk.
VA Sleep Apnea claims cost the VA a ton in benefits…and they will probably be able to cut that amount in half (or more) by requiring a medical necessity letter.
Most Veterans will never get the word about the change (the pro-Veteran VA can't keep track of Veteran address changes, even if it wanted to communicate proactively with Veterans).
Those that do will either take action and get their claim fixed quickly, or will take action and for whatever reason, have difficulty.  Many of you will give up.
What could happen next?
It is important to know this, so read carefully. The VA rule change states:
"If the competent medical evidence of record shows that use of a qualifying breathing assistance device is medically required, the fact that the claimant is not actually using it as prescribed is not relevant."
What does that mean?
If your MEDICAL evidence from your M.D.  shows that your Breathing Assistance Device is medically necessary, then the VA will (for now) treat your lack of compliance on the device as "not relevant".
In other words, if you are non-compliant with your Breathing Assistance Device, the VA won't cut off your benefits.
Yet.
Every other medical system – from private insurance, to Medicare, to Medicaid – requires that the patient be compliant with the Breathing Assistance Device to continue insurance coverage.
These devices are expensive, after all…and when used they are INCREDIBLY effective at reducing the symptoms and secondary problems caused by the underlying condition.
In fact, these devices are getting more electronically sophisticated.
I recently was given a block of instruction on an app-based CPAP machine which measured data about its use, and non-use, and put that data (in real time) on a medical insurer's desktop.
In other words, the medical insurer can see that a patient is – or is not – effectively using their device.
Don't think for a minute that this isn't coming at the VA.  It's not here yet – for the time being, compliance is irrelevant to VA benefits for Sleep Apnea Service Connection.
But the winds of change are a-blowing.
I've long said that Sleep and Respiratory Conditions are the "Agent Orange" of the Gulf War Generation of Veterans.
If I'm right, then you can expect to see the VA due to Gulf War Veterans what it did to Vietnam Veterans exposed to Agent Orange.
Found every way imaginable to reduce the number of Veterans it actually had to provide for.