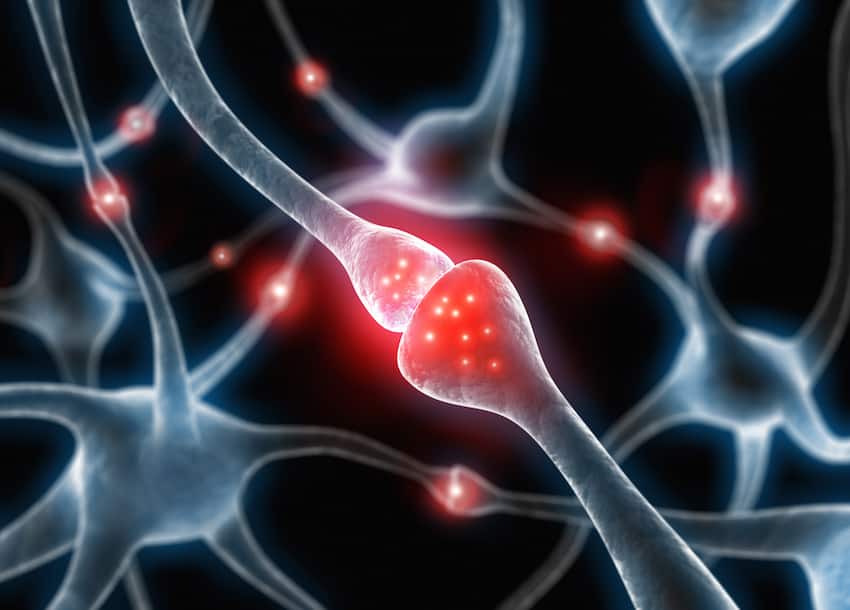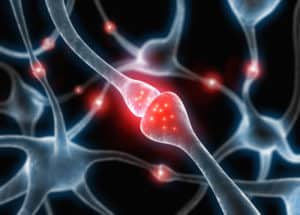 The VA diagnostic code for Peripheral Neuropathy seems, on its face, to be fairly straightforward.
But if you watch the decisions coming out of the Board, you will quickly see that most Veterans fail to get beyond the 10% rating level – and it's not because the condition is not severe.
9 times out of 10, Veterans seeking ratings higher than 10% fail to do so because of a failure of proof. In other words, not putting the right type of evidence to prove the right information will – guaranteed – limit your VA Rating for Peripheral Neuropathy to 0% or 10%…even if you are entitled to a much higher rating.
Let's dive into the VA Diagnostic Code for Peripheral Neuropathy and see if we can't get y'all more accurate ratings by better proof and knowledge.
Key Factors of the VA Diagnostic Code for Peripheral Neuropathy.
Like most medical conditions, Peripheral Neuropathy does not have its own diagnostic code.  So we rate by analogy, and the widely-accepted analogous rating for peripheral neuropathy is Neuritis of the the Sciatic Nerve (DC 8620)(click here to download a *.doc copy of the rating criteria as of March 28, 2017), which is found at 38 CFR 4.124a.
The first thing we see when we get to that portion of the Impairment Ratings Table is the initial guidance for rating all conditions of the nervous system:
With the exceptions noted, disability from the following diseases and their residuals may be rated from 10 percent to 100 percent in proportion to the impairment of motor, sensory, or mental function. Consider especially psychotic manifestations, complete or partial loss of use of one or more extremities, speech disturbances, impairment of vision, disturbances of gait, tremors, visceral manifestations, etc., referring to the appropriate bodily system of the schedule. With partial loss of use of one or more extremities from neurological lesions, rate by comparison with the mild, moderate, severe, or complete paralysis of peripheral nerves]
Well that sounds like a mouthful of confusion to me, am I right!?!   What does it mean?
A few points to note, from the outset:
1) The rating, on a scale of 10% to 100% is proportionate to the impairment of motor, sensory, or mental function.  So when preparing your medical and lay evidence for review by an expert, focus on the manifestations of this condition in each of those 3 areas.
For example, let's say you have peripheral neuropathy.
The manifestations of your symptoms include numbness and tingling in your feet, instability as a result of loss of feeling in your feet, and pain that limits your ability to think because it is so significant. The first manifestation is  "sensory", the second is "motor" and the third is "mental".
Now, I am NOT saying that you can get a higher rating because your pain from peripheral neuropathy affects you mentally, but it's worth including the facts.  Focus most heavily though on the frequency, chronicity and severity of the sensory and motor manifestations of your peripheral neuropathy
2) This "guidance" sets the stage for the key division of ratings when it comes to peripheral neuropathy. Your manifestations yield either complete or partial/incomplete paralysis.
When your doctor indicates that your peripheral neuropathy manifestations replicate complete paralysis, the only schedular rating that is available to you is a 80% rating – but your doctor should be sure to draw a parallel between your symptoms and the types of symptoms that justify a "complete paralysis" rating under the peripheral neuropathy diagnostic code (see below).
If you feel that your symptoms are not envisioned by that 80% rating, then look at whether or not you can get a 90% or 100% rating using an "Extra-schedular" rating argument.
The Ratings Table for the VA Diagnostic code for Peripheral Neuropathy
Once your doctor – by using lay AND medical evidence – has rendered an opinion that your peripheral neuropathy manifests as either partial/incomplete or complete paralysis, you move to the ratings table to further refine your rating.
As you can see, if your Peripheral Neuropathy manifests as "complete paralysis", then you are assigned an 80% rating, unless you can make an argument that your disability picture is outside the norm and entitles you to a higher extra-schedular rating of 90% or 100%.
Have any question about what "complete paralysis" is in VA-land?  Want to know what to tell your independent medical expert the criteria to explain in support of his/her conclusion that you are entitled to the complete paralysis ratings under the VA Diagnostic Code for Peripheral Neuropathy? Look to the text below the rating table to understand what the VA is going to want to see in support of a conclusion that your Peripheral Neuropathy is equivalent to complete paralysis.
Now, if your Peripheral Neuropathy manifests as partial or incomplete paralysis, you have some more work to do.
Within the definition of Incomplete/Partial Paralysis, you will see 4 subdivisions of rating: Severe, Moderately Severe, Moderate, and Mild
Complete; the foot dangles and drops, no active movement possible of muscles below the knee, flexion of knee weakened or (very rarely) lost

80
Incomplete Paralysis:
Severe, with marked muscular atrophy
60
Moderately severe
40
Moderate
20
Mild
10

*The term "incomplete paralysis," with this and other peripheral nerve injuries, indicates a degree of lost or impaired function substantially less than the type picture for complete paralysis given with each nerve, whether due to varied level of the nerve lesion or to partial regeneration. When the involvement is wholly sensory, the rating should be for the mild, or at most, the moderate degree. The ratings for the 4 peripheral nerves are for unilateral involvement; when bilateral, combine with application of the bilateral factor.
Let's take note of some key points:
First, it is vital that a discussion of the symptomatology that supports the appropriate degree of severity is discussed in your doctor's opinion.
Don't make the mistake of letting your doctor say that your Peripheral neuropathy is "severe" without explaining it – doing that is asking for the VA to render your medical expert's opinion inadequate, and send it out to one of their experts for a C&P Exam.
Where do you find this information? Well, the VA Manual M21-1MR is a good "first start".  That manual, also known as the Rater's handbook – and what I call one of the 10 essential rule books of VA Claims – includes the following:
* Mild symptomatology requires demonstration of 'subjective symptoms or diminished sensation;'
* Moderate symptomatology includes the 'absence of sensation confirmed by objective findings.
* Severe symptomatology includes demonstration of symptoms that are more than sensory, such as atrophy, weakness, and diminished reflexes. (i.e, those "motor" symptoms we talked about above.) 
You can find that information in the VA Adjudication Procedures Manual, M21-1MR, at Part III, Subpart iv, Chapter 4, § G(4))
Second, just because you have motor symptoms in addition to sensory symptoms does not mean that you are going to get a 40% rating.
A Veteran made this argument in a recent Veterans Court case, and the Court came back and said that the regulation only says that if your symptoms are WHOLLY sensory, then you cannot get more than a mild or moderate rating. The Court did not extend that to mean that having symptoms that are "more than wholly sensory", or included motor or mental manifestations, justified a minimum 40% rating.
That's a key point – if you want a rating higher than 20%, you will want to show any symptoms of your peripheral neuropathy that go beyond the subjective (only you can experience or observe) or objective (can be observed through testing) sensory nature.
You show this in 2 ways: lay evidence describing the frequency, chronicity and severity of your symptoms, and a medical expert opinion that reviews your lay and medical evidence and assigns a label of "moderately severe" or "severe" to your symptoms.
Practical Tips for Proving up your VA Peripheral Neuropathy Rating.
Let's look at a couple Court and Board decisions to see if there are any patterns we should learn from, or tips we can glean.