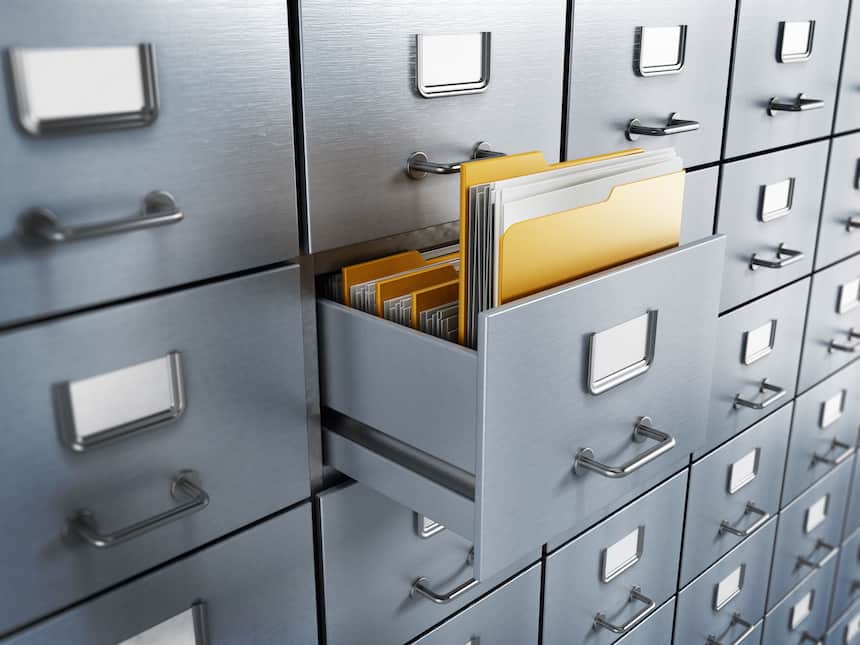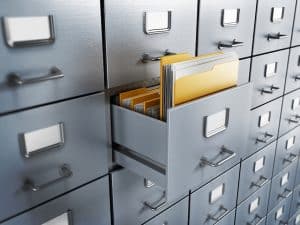 Getting a copy of your VA C-File may be one of the most important steps you can take if you want to cut through the fog of your VA Claim or Appeal.
In this post, I'll tell you 3 ways to get it.
(In this video training, I will show you how to organize that C-File once you get it – and how to use the C-File to improve your VA Claim or Appeal).
What is a "C-File"?
The C-File is your VA Claims File and it in theory contains all the information that the VA needs to decide your claim.
The C-File contains service records, service medical records, post-service treatment records, VA correspondence (with you and internal to the VA), C&P Exam Request letters, C&P Exam Opinions, and the VA's legal documents like your NOD, VA Form 9, etc.
It is my opinion that the C-File is the single most important component of every VA Claim.
It's so important that when my law firm looks at a veteran's case, we won't offer representation until we can get a copy of the C-File from the Veteran's Regional Office.
How to get your VA C File?
There are 3 ways to get your C-File from the VA:
1) Drive to your Regional Office and ask them to copy it for you.
PROS:
You may be able to get the paper portion of the file that day (though you'll probably wait a few hours)
CONS:
You probably won't get the electronic portion of your C-File stored in at least 3 electronic filing systems that I know of so far.
You should call 800-827-1000 and schedule  an appointment first, so the VA Regional Office Staff doesn't turn you away when you get there.
Not everyone is close enough to their VARO to drive.
2) File VA Form 3288
PROS:
None that I know of.  Seriously, the only thing LESS useful than this form are the VA Form 21-4138 and those little squares of toilet tissue that come in the MRE.  (It's the right idea, but just not enough to get the job done.)
CONS: 
There is no obligation for the VA to respond to this Form.
Requests using this form can take months, possibly years.
* Here's a link to VA Form 3288 if you really want to submit another form that the VA doesn't have to respond to:
3) The Veterans Law Blog (VLB) Method.
PROS:
VA has legal duty to provide your C-File in 20 business days.
If the VA Regional Office does not respond, you can ask a Federal Court for an Order directing the VA to produce your C-File (something with TEETH, finally!)
CONS:
You HAVE to be ready to take action if the VA doesn't make its timeline.
Because you are using a method with real TEETH if the VA doesn't comply, your request will skip ahead of other Vets that have been waiting longer  for their C-File.
What is the "Veterans Law Blog" Method?
This method isn't something I just "pulled out of a hat".
It took years of getting "fed up" with the VA taking its sweet time producing C-Files in my clients' cases.
It took years of trying several different methods that did not work until I found a process that does work.
It took years of realizing how important this file was, but how hard it was to get a simple copy from the VA.
The process I teach works so well that over the years I have taught HUNDREDS of your attorneys and Veterans' advocates  how to get theVA C File for their clients.  I know of at least 2 dozen law firms that actively use the Veterans Law Blog Method for getting C-Files.
I get half a dozen emails a week from law firms wanting me to teach other groups of Veterans and lawyers how to get your VA C Files.
Why?
Because it works.   It works if you use it and follow all the steps I lay out.  Read here to see what Veterans say about this method.
I figured that if the "Veterans Law Blog" Method for getting a copy of a Veteran's C-File was so popular with attorneys, and was so effective, I need to go straight to my brother and sister Veterans and teach them how to do it themselves!
So I did.  Here's what it is in the Video Training:
* Step-by-Step explanation of how to get your VA C File
* Every Form Template you might need – and tips/pointers on using the forms
* Explanation of what to do if the VA doesn't send your FREE C-File within 20 business days of your request.
* The VA's FOIA Requestor Handbook, which will tell you the VA's policy on releasing ANY type of information you request.
* Names, addresses, fax numbers, phone numbers and (where provided) email addresses for the small handful of employees in the VA Records Management Center whose job it is to produce C-Files.