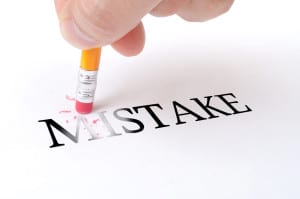 In any case before the Court of Appeals for Veterans Claims (CAVC), the Rule of Prejudicial Error could well come into play.
What is the "Rule of Prejudicial Error"?
Congress has written the so-called "harmless error" statute (28 U.S.C. § 2111), which requires courts to review cases for errors of law, without regard to errors that do not affect a party's substantial rights.
The idea was to make sure that Federal Appeals Courts didn't turn into – their words – "impregnable citadels of technicality".
In reality, it just creates one more hoop that Veteran and their surviving spouses have to jump through – a showing that a Board of Veterans Appeals (BVA) error effectively altered the outcome of the case (i.e., harmed the Veteran).
Here is a scenario that shows the Rule of Prejudicial Error in effect.
A surviving spouse sought survivor's benefits when her husband (a Veteran) committed suicide.
She argued that her husband's PTSD caused his suicide, and that the VA Regional Office failed in its Duty to Assist in providing her a  medical opinion to determine whether this was the case.  The court agreed that the VA Regional Office erred when it did not provide a medical opinion to the surviving spouse.
However, because the Court could find no evidence that the Veteran had been diagnosed with PTSD, it concluded that the error was harmless – essentially, it concluded that no medical opinion could connect an undiagnosed condition to the Veteran's cause of death.
Here's my Problem with the Rule of Prejudicial Error.
My problem with the Rule of Prejudicial Error is two-fold.
First, it requires a Veteran or a Veteran's survivor to deal with more legal mumbo-jumbo in a scheme that is already overwhelmingly inaccessible.
Lawyers are taught to argue, and many of us are quite good (some better than others) at developing an argument that  our client's mistake really didn't hurt another party.
Vets and their survivors are mostly pro-se, and find these arguments overwhelmingly complex to challenge.
Second, the VA Regional Office is an administration built on error or mistake.  (Seriously – look "error" up in the Dictionary, and there is a picture of the VA Headquarters building right there).
When talking to Veterans, I often tell them that the best advice is to assume that the VA Regional Office made an error; chances are greater than not that they did.
In fact, pick 10 random ratings decision, or 10 random Board of Veterans Appeals (BVA) decisions, and I'd bet you can find an obvious error in 80% of them.   Until the VA Regional Office shows that it can properly interpret and apply the  law, and treat Veterans with fairness and quickly dispatch their claims, the Rule of Prejudicial Error should be suspended in VA Regional Office claims.
What can a Veteran do about the Rule of Prejudicial Error? 
How does a Veteran or surviving spouse protect themselves from an unfair (or improper) application of the Rule of Prejudicial Error?
The first thing you can do is this:
1) Click here to  read about the 8 Steps to Improve Your VA Claim.  Or, watch a Video Introducing you to the 8 Steps here.
By getting knowledge, information and power EARLIER in your claim, you can side-step almost all of the errors that lead to this problem.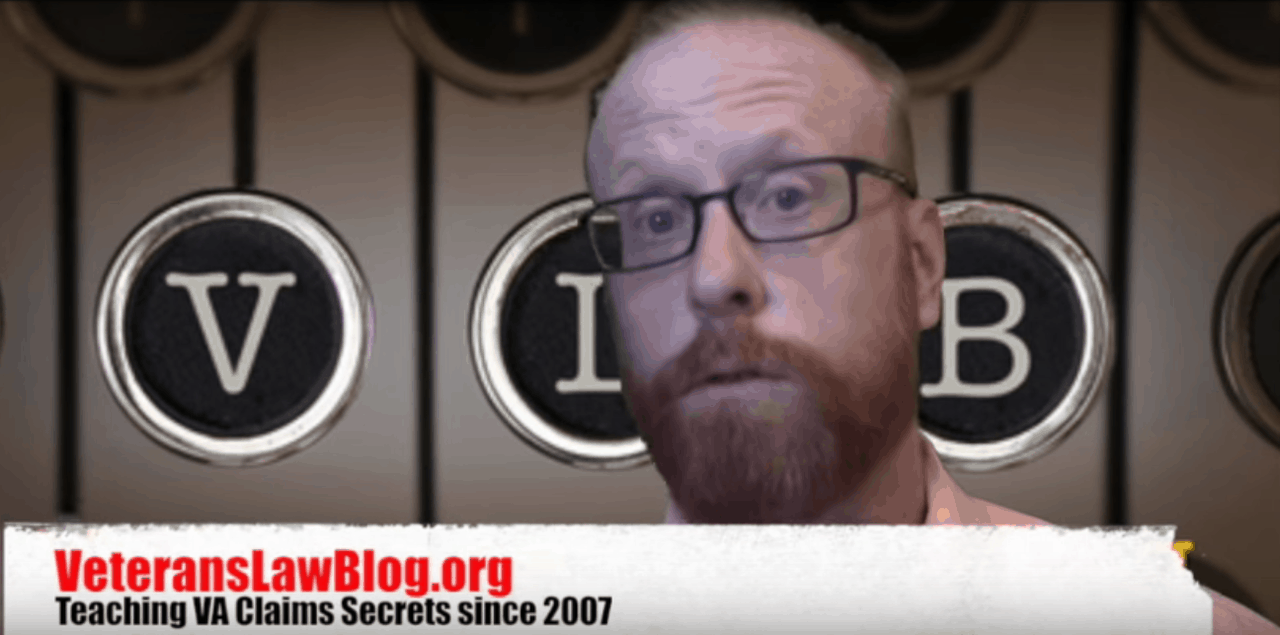 2) As soon as the VA Regional Office, or BVA, asserts the Rule of Prejudicial Error, start talking to professional advocates.  I don't write this blog to "get clients" – I write this blog to inform and educate – to give Veterans Power in their VA Claims.  There are a lot of good attorneys out there that represent Veterans.
Check out my FREE Veterans Law Guidebook to learn practical tips on how to choose the Veterans Benefits attorney that is right for your claim.