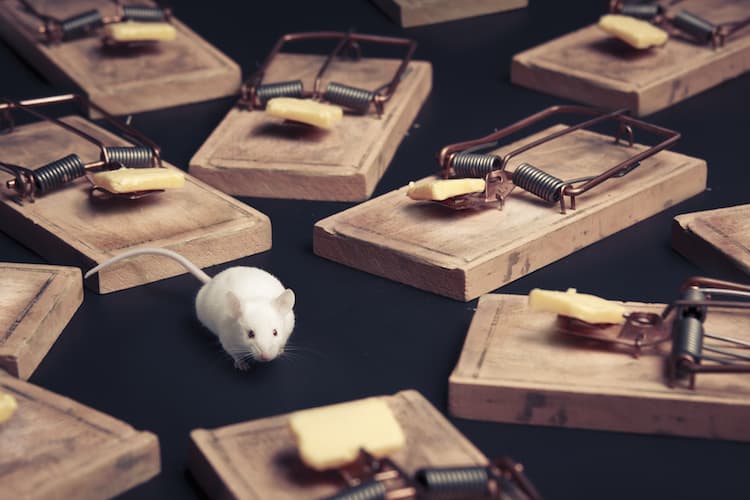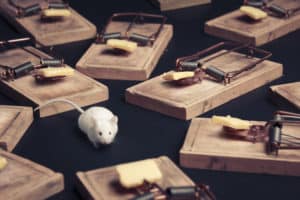 The BVA makes mistakes that are unheard of in other administrative forums and courts – as I explain below, this is a HUGE reason why I think it's important for you to get a copy of your VA claims file.
With a level of frequency that is a little more than disturbing, the BVA makes the kinds of mistakes that would get almost any attorney that makes them disbarred, suspended from the practice of law, or at the very least, publicly reprimanded by a State Bar Association.
Now, before you think I'm too harsh on the BVA, I have had the pleasure of working with some STELLAR BVA Judges, too – like this one – or like this BVA Veterans Law Judge who went above and beyond to help a Veteran in dire need.   My point in this post is to show you what you can do to protect yourself and avoid a BAD experience at the BVA. Because there is a fairly decent chance you could run into a BVA Veterans Law Judge like this one.
Let me tell you about this case in 2013.
In Garsow v. Shinseki, CAVC Cause # 12-548E (August 30, 2013),  the Court of Appeals for Veterans Claims issued a ruling pertaining to attorney fees at the court.
The basis for the decision had to do with the fact that, while on appeal, the BVA vacated and reversed its own decision.
Why would the BVA do that?
The answer to this question is glossed over in a single sentence by the Court.
"The Board explained that the record upon which the [original] decision had been based included documents pertaining to another veteran, which the [Board] determined had affected part of the [original] decision."
What's that you say, Chris, in English please?
The BVA made a decision to deny one Veteran's benefits claim by using records from another Veteran's case.
This is not a rare thing – sadly.  It happens all the time.
Several times over the past few years, my law firm filed suit on behalf of Freedom of Information Act (FOIA, pronounced FOY-ya) requestors in Federal District Court – multiple VA Regional Offices were refusing to give Veterans their C-Files.
In the course of that suit, the files were produced to the Veterans, through my law firm.
In reviewing the files before passing them to the Veteran, I noticed that one of the Veterans files had records belonging to another unrelated Veteran.
For that to happen in our FOIA case, the following people (at the very least) had to NOT look at the Veteran's C-File:
– Part Time Copy Clerk
– Regional Office FOIA officer
– VA Service Center Manager
– US Attorney (at least an attorney and paralegal)
This sort of thing does not happen in professional law firms, or professional courts, as often as it happens at the VA and BVA.
It certainly does not happen at my law firm….and it should NEVER happen to YOU.
How can you Prevent this Sort of Problem in your BVA appeal?
There is 1 thing you can do – NOW – to ensure that this never happens to you in your VA Appeal.
1) Read and know the record.  If you follow the Veterans Law Blog, then you know that I strongly urge Veterans to get a copy of their C-File. What's more is that I really think it is vital to  have a strong command of the facts in your case – know where certain documents can be found in your file, what those documents say and….most important….verify that they are YOUR claim and medical records.
Before a case goes to a BVA hearing, you should have scoured the entire C-File several times; if you find that the VA has put another Vet's records in your case file, by the time it gets to the BVA, they should have been  long since been removed and returned to the Vet that owns them.
The VBA and BVA have Serious "Inefficiencies".
For years, the VBA and BVA have operated behind a shroud of secrecy, protected by a moat of impenetrable processes and regulations.
We all know this.
But  complaining about it won't help you advance your claim or have more power in your appeal.
(Although it might inspire Congress to get off their ass and take the VA Problem seriously, or it might inspire the head of the BVA to take some serious action to show that they are on the Veterans' side in this one).
What can you do to prevent this sort of thing from happening?
Get a Copy your VA Claims File from the VA – NOW!
By getting your C-File from the VA, and studying it over and over again, you will learn the reasons that the VA keeps screwing up your claim and how you have the power to fix it.
Taking back the power in your VA Claim starts with knowing what is in copy of your VA claims file in the first place.
Is There Anything Else You Can Do Other Than Get a Copy of Your VA Claims File?
YES!
There's a LOT you can do – I believe that Veterans have so many options to take back the power in their own VA claims.
Start by getting a copy of your VA claims file to see what the heck the VA has been doing – or not doing – all these years!
Then, start learning my 8 Steps to Improve Your VA Claim.
And be sure to join as a premium member as a premium member of the Veterans Law Blog – this blog has over 1000 posts, and hours of training videos, loaded with knowledge, tips and pointers on how to improve your own VA Claim or appeal, and walk you through a process to improve your VA claim and get it out of the VA Hamster Wheel for good!