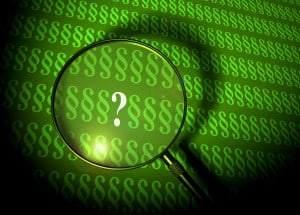 If you are a Veteran trying to prove entitlement to schedular TDIU (also known to some Veterans as IU, or TD) then you will need a good understanding of what it means to be unable to perform "substantially gainful activity".
Why do Veterans need to understand the concept of "Substantially Gainful Activity"?
There are several paths to a total VA disability rating.
The quickest – arguably – path is to show that your medical condition is such that you are entitled to a 100% rating under the Impairment Rating Tables found at 38 CFR Table 4.
But what if you have more than one condition that is not 100% disabling, but the combined effect is that you are unable to work at all due to your service connected injuries?
You will at this point want to consider using the concept of Schedular TDIU – found at 38 C.F.R. § 4.16(a) – to get a total disability rating.
There are 2 elements you will need to prove, and (at least) one form you will need to file:
1) The rating percentages required by 38 CFR Table 4; PLUS
2) A demonstrated inability to engage in a substantially gainful occupation.
What is Substantially Gainful Activity?
The CAVC case Faust v. West, 13 Vet.App. 342, 355-356 (2000) is a good point to start gaining an understanding of this Legal Term of Art.
["Legal Term of Art" is a phrase that lawyers use to signal that a particular phrase has a clear meaning to lay people, but a less defined meaning in the law].
The Court ultimately settled on this definition of "Substantially Gainful Occupation":
"one that provides annual income that exceeds the poverty threshold for one person, irrespective of the number of hours or days that the veteran actually works and without regard to the veteran's earned annual income prior to his having been awarded a 100% rating based on individual unemployability — such employment constitutes, as a matter of law, a substantially gainful occupation and thus "actual employability" for the purposes of  38 CFR 3.343(c)(1)."
The lawyer in me feels compelled to point out that this definition applies when analyzing 38 C.F.R. 3.343(c)(1) – the VA procedures to reduce a Schedular TDIU 100% rating.
It does not say that this is what "substantially gainful activity" means for purposes of granting the benefit in the first place.
This is important – it illustrates how VA Regulations are, in the opinion of this author, written with an intent to create confusion.
Vague rules are written by those who don't want to be held to  a standard, or who don't really have a Vision for what they are trying to accomplish.
That is the VA Bureaucracy to a "T".
Vague rules allow the VA maximum flexibility in applying the rules to distinct factual scenarios.
The SSA decided, somewhere along the way, that being precise and consistent was more important and efficient than being vague and wishy-washy.  Here is what you have to show to prove to the SSA that you cannot participate in Substantially Gainful Activity:
a) You do not participate in work that involves  performing significant productive physical or mental duties; and
b) For pay or profit.
See, 20 CFR § 404.1509 (1999).
Bottom line when it comes to Substantially Gainful Activity and TDIU in a Veterans claim.
It is always best to make sure that you can show that as a result of your service-connected disabilities, you are unable to engage in substantially gainful activity.  This means establishing a few facts:
1) How your service-connected disabilities specifically limit your ability to WORK
2) How your service-connected disabilities specifically limit your ability to MAKE MONEY from that work.
And remember – this is one of those areas that you may want to reach out to an accredited VA Benefits attorney: there are a lot of land-mines in this area, and if you step on one at the VA Regional Office, you may not find out about it until you get to the Court of Appeals for Veterans Claims.
By the time you get to the CAVC, the chance to fix these kind of errors is extremely limited.