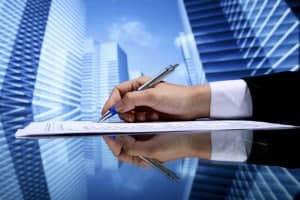 I've seen Veterans lose their TDIU Claim just because they didn't fill out and submit VA Form 21-8940.  Imagine that – losing your case because of a piece of paper.
Here's how the scenario usually plays out.
The Veteran calls or emails – tells me that they haven't worked in several years because of their service connected disabilities.
They tell me that their disability ratings meet what I call the 60-70-40 rule for schedular TDIU (click here to read the basic ratings qualifications for schedular TDIU….and don't forget that this is not the only path to a total disability rating.)
They may also tell me that they are receiving Social Security Disability for the same service-connected injuries.
With all of that information, I suspect that the VA should have granted TDIU pretty quickly (quick for the VA at least). I'll ask to take a look at the Ratings Decision…..and then it all makes sense.
I see the words which give me clarity…."your claim for TDIU is administratively denied."
9 times out of 10, this means that the Veteran simply didn't file VA Form 21-8940 when they claimed – or were eligible for – TDIU.
I call the Vet up, tell them to file VA Form 21-8940, and usually, the problem is solved.
Click here to access a copy of VA Form 21-8940.
VA Form 21-8940 and TDIU Effective Dates.
I want you to be cautious when the VA grants your TDIU, though.
Because the VA is an Award-Winning producer of "red-tape", they will try to play a trick on you using this Administrative Denial loophole.
Sometimes, they overlook the fact that you have filed VA Form 21-8940 a half dozen times in the past 5 years.
This happened to a client of mine – he's claimed TDIU no less than 10 times in 8 years, sent in 10 copies of the VA Form, and the VA was still administratively denying his claim. When they finally granted him TDIU, they used the most recent filing of the VA Form 21-8940 as the Effective Date.
(To prevent this from happening to you – get a copy of your VA C-File – if you are going to own your VA Claim, you need to know what you own, right?)
Sometimes, even after you file theVA Form 21-8940, the VA will assign the Effective date of the compensation as the date that the VA received VA Form 21-8940.
Wrong answers. Both times.
Here's how a TDIU Claim Effective Date Should Be Handled by the VA.
The TDIU Field Manual is your guide to properly filing and developing your VA TDIU Claim.
A TDIU claim's effective date should be the date that the claim is received.
The VA has published an Unemployability Training Letter TL07-01E) for its employees handling TDIU claims.
It states:
1) A formal claim for TDIU can be "any written communication indicating that the veteran is unable to work because of his or her service-connected disability(ies)."

2) If VA Form 21-8940 is not returned by the Veteran within 60 days, a decision can be made on the record without it. However, if the VA Form 21-8940 is returned after the rating decision is issued, but within one year of the date sent, the claim should be re-rated.
The TDIU training letter lists 3 situations where a claim can be made for TDIU, only one of which includes the filing of the VA Form 21-8940.
1) The IU claim is submitted on VA Form 21-8940;
2) In addition to a formal or informal claim for an increased rating, the veteran alleges that he or she is unemployable or VA receives evidence of unemployability;
3) In the course of developing a claim for an increased rating, VA obtains evidence of unemployability and VA grants the veteran a rating that makes the veteran eligible for IU.
However, because the VA is an enormous red-tape dispenser, it is always best to follow the Golden Rule: File now, fight later.
File the VA Form 21-8940 as soon as the VA asks for it.
Then, if the VA tries to establish your TDIU Effective Date as of the date of the filing of that Form, be aware that you may be eligible for a much earlier effective date based on the information in the Training Letter published above.
One Last Word of caution – there is special language that I think the Veteran needs to include in their VA Form 21-8940. I include – and explain – this language in my training program: "How to File a VA Claim".