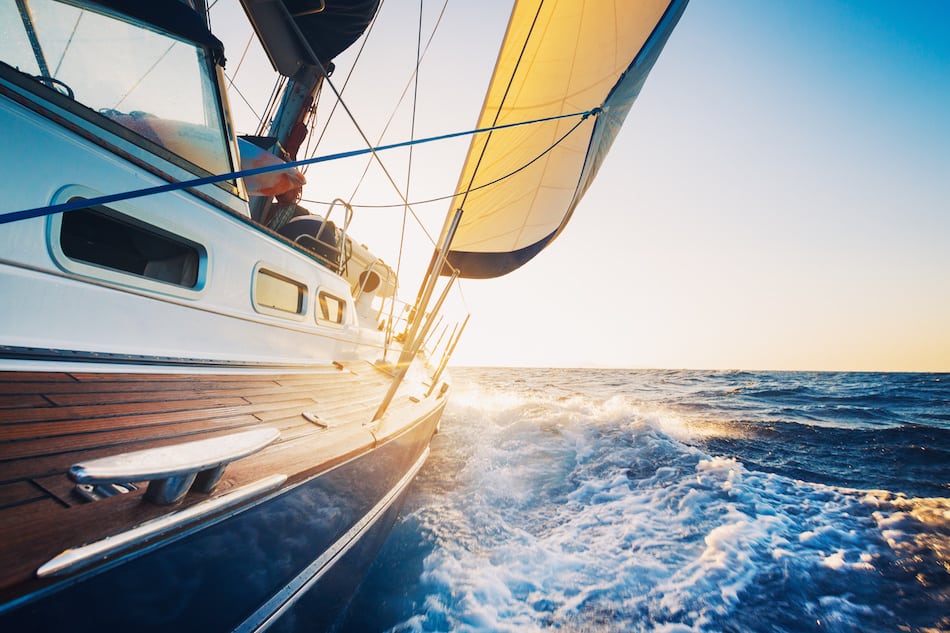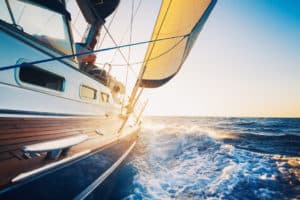 If you have been reading the Veterans Law Blog® for any amount of time, you know I'm a big deer hunter.  In fact, I have shared lessons about VA Claims that I learned – from hunts gone bad – over the years.
I went out for a Christmas hunt here in Arkansas late one year.
I am a "still-hunter". That means I don't sit in a blind and wait for the deer to come to me. I walk to find them.  I hunt them.
This particular year, I spent 4 hours working my way over about 200 yards through the mountains to get where I KNEW deer were laying low.
I got within 35 yards of 2 beautiful big-bodied does….but got out of my rhythm, stepped on a wet rock, and fell to the ground.
The does? Gone.
What's the first thing I did to recover?
I pulled out my map. I knew where they went, and I need to see the best way to get back on their trail – with the wind in my favor.
When Things Go Wrong in Your VA Claim, You Need a Map.
If we just wait for the VA to act, respond to their letters, and live by their timeline, we will be stuck in the VA Hamster Wheel for years.
Decades.
Longer?
So having a good VA Claim map is ESSENTIAL to changing the way you experience the VA Claim process.
There are 2 Kinds of VA Claim Maps You are Going to Want.
The first map  is a General "Map" to the VA Claim Process.  Understanding the lay of the land at the VA – how the wind moves through the woods, in my hunting story above – will usually be enough to get you started.
This "General Map" will change significantly when the VA Appeals Modernization Act goes into effect. The current process – the one discussed in this post – is going to be called the "Legacy Appeals" process.
Why?
Because we need more jargon to further muddy the waters of VA disability compensation law.
Many veterans are being offered a chance to try out the new process by the VA: thankfully, only a handful have opted in to VA RAMP, a horribly ineffective test of the new program. I have talked to many veterans who have opted in and already regret doing so.
Check out this Haiku Slide Deck to see the General Map to the Legacy VA Claim Process – be sure to click on the blue link just  to the right of every  slide, where you will links to MORE information about each of these slides.
You'll also find ways to share this deck on Facebook, Google Plus, or by email – share it, please – there are HUNDREDS of THOUSANDS of Veterans that need access to this information.
Click on this link to get MORE information (and links to VLB® posts) for each of these slides.
The Second Map you will need is an Individual VA Claim Map.
Understanding what conditions you are claiming, what lay & medical evidence you have for each of the 4 Pillars, and where in the process you are currently is a more specific map to YOUR unique VA Claim.
Where you can you get this VA Claim Map?
Good news…I'm going to include my VA Claim Map in the Training Package "How to File a VA Claim".  I'm also going to show you how to USE it.
This VA Claim Map is the one that I used in my own claim, and that I used to set up my VA Disability Law Firm.  We use a digital version of this map in our unique Case Manager.
Click on the image to the right and I'll show you how to let me know you want to learn How to File a VA Claim, and how to use my VA Claim Map.
Don't Forget to Sign Up for the Veterans Law Blog®.
There are over 1,000 posts containing valuable information about the Legacy (and the new) VA Claim process on the Veterans Law Blog® – you won't find this kind of information anywhere else.
That's because I teach the Secrets that nobody wants you to know about the VA Claims Process.
Don't believe me?  Read what one Veteran had to tell me after he signed up for the Veterans Law Blog® email – and then WON his claim
Are you ready to start improving your experience in the VA Claims Process?
Click here when you are ready to start learning how to do that.
Are you ready to learn how to file your VA claim – the right way, the first time?  I'll teach you how to do that, too….just click here to learn more.