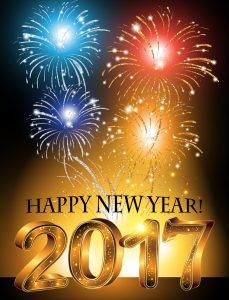 2016 was a big year for the Veterans Law Blog, by the numbers.
The blog published 164 new posts in 2016
The total posts on the blog shot over the 1,000 post mark
66,035 new Veterans started following the blog on Facebook.
That's a lot of growth for a blog written by one man.
To support that growth, and in response to your requests, the blog has made a lot of really awesome changes.
BIGGEST CHANGES OF 2016:
CUSTOMER SUPPORT IMPROVEMENTS: Over half of the visitors to this site email me to ask a question about VA Claims law, the claims process, products we sell, or something else.  That's a lot of requests….and while I was STILL twice as fast at responding as the VA (who pays hundreds if not thousands of people to answer your calls), you guys asked me to improve response times…..so I purchased and installed a customer support platform on the back-end of the blog……I'm still learning the system, and I am going to need to hire someone to help me handle all the requests for information that flood in, but the system has cut support response times in half over the last 60 days!
NAVIGATION, SITE ACCESS AND DESIGN IMPROVEMENTS:  Many of y'all wrote me and told me about the problems you were having accessing, navigating and reading the site, so I hired a professional website development team to build a whole new site, from the ground up, that was more user-friendly and intuitive.  Now, premium members can access their subscription content and your purchases through a single account dashboard…..and the site is a TON easier to read, isn't it?
TRIPLED (at least) VIDEO TRAINING AND VIDEO BLOG POSTS: Y'all mentioned that video training is much more helpful than writing….we didn't get rid of written posts at all (averaged 3 new posts a week in 2016)….but I added a TON more videos.  You can find them on Facebook or our YouTube channel.
MONTHLY PREMIUM MEMBERSHIPS RETURNED:  Y'all asked me to bring back the monthly memberships, since many of you are on a fixed budget but still want to support this awesome project. Because of the new tools I purchased with the website re-design, I was able to implement monthly memberships that gave the same benefits as annual memberships…..an technical impossibility a year ago.
YOU, ME AND ALL OF US GAVE  BACK TO THE COMMUNITY:  Thanks to YOUR generosity (and my running), we raised $1,050 for Heroes on the Water, and over $3,300 for children with special needs in the State of Arkansas.
In 2017, I would like to build on those improvements…..so…
Here are my goals for the Veterans Law Blog for 2017:
I will continue to do at least a 45-60 minute Live Facebook presentation every Friday (except when I take a vacation, of course).
I plan to offer 1 new webinar each month, and continue to increase the number of FREE seats at those webinars for Premium Members
The Veterans Law Blog Podcast is scheduled to launch in April 2017. The podcast will focus on helping every American Veteran of every generation better reintegrate into civilian life by: a) maximizing VA and state Veteran benefits; b) find happiness, purpose, and professional success in our post-service lives; and c) continuing to serve our country as civilians . (I have already recorded 6 episodes, and while those are in production, I am working on recording 12 more before the launch date).
I will continue to publish new written posts – court case studies, practical tips and tools, new techniques and more – with a goal of at least 1 full-length post each week.
I would love to hire a local Vet to help me with customer support on the blog.  (This is my biggest goal…but I'm real picky about who I work with, so finding the right person will take some time).
We are going to start dipping our toe into the "Waters of Change" and see what this massive collection of Veterans can do to change the VA when we all get on the same page and have a focused mission.
I'm running the Chicago Marathon in October 2017 – I haven't decided what Non-Profit I'm going to run for yet, but am excited to see what we can do in 2017 to give support our communities.
That's a LOT to do in 2017.  In the end, this blog – this project – is about YOU.  Not me.  My goals mean NOTHING if they don't help Veterans cut through the fog of their VA claims, get out of the VA hamster wheel faster, and have a better experience as civilians with all that extra time that we aren't fighting the VA.
Here's how you can help me in 2017:
Let me know if I missed anything – are their goals I should have had but did not set?
Tell me what you want to learn about in a Veterans benefits and reintegration podcast by taking this survey here.
Keep sending me your content ideas – whether it is new post ideas, guests I should interview on the blog, or webinar/training topic ideas – by clicking and filling out the form here.
Give me ideas for non-profits to run for in the Chicago Marathon – I want to focus on Veterans non-profits and non-profits that support children with special needs.
Finally, here are the Top 5 NEW posts on the Veterans Law blog this year: