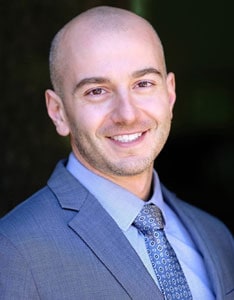 In the video below, I would like to tell you about my friend and neighbor, VA Home Loan mortgage officer Rabih Aboukheir. (His name is pronounced "Robby").
Once a week, I try to get out and go on a run with Rabih. He has a positive energy and optimism about life that is flat-out contagious.
Rabih Aboukheir served as an 11B (Infantryman) in the US Army. When he returned home after service, he moved to Little Rock, Arkansas and began to build his life here as a VA Home Loan mortgage officer.
"The VA mortgage loan is our greatest asset," Rabih says. And, as you'll learn in the video, the best part of Rabih's day is when he is able to help a veteran with their VA home loan.
But Rabih's story is so much more than that. In this video, I want to show you the unique way that Rabih used his VA home loan benefit to help him reintegrate into civilian life.
Rabih came from humble beginnings, and like so many veterans, didn't have stacks of cash laying around to get started in business. But he used VA home loan benefit to find a home to live in, give back to the community he moved into  – and – make a little better living doing it.
You can learn more about Rabih's  background and professional services at his website Mortgage4Vets.com.
Watch the video below, and if you have any questions about whether you are eligible for a VA Home loan, want to apply for a VA loan on a home you are purchasing, or apply for an existing VA mortgage refinance, please consider using the contact form below to get in touch with Rabih Aboukheir.
I love stories of Veterans leaving the military and finding success in their families and careers. As I meet Veterans with interesting stories, I want to share their stories with youAnd, if you are a Veteran with a unique business story or know a veteran with a unique business story, let me know! Maybe your story can inspire another veteran to fully reintegrate into civilian life.