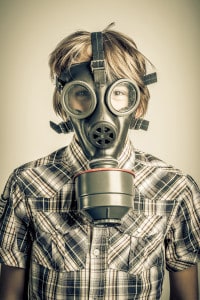 Are you familiar with the VA Disability Rating Tables?
These tables govern how the VA decides the percentage to assign to a service-connected disabled Veteran.
The Impairment Rating Tables – as they are sometimes know – can be found in the Code of Federal Regulations:
38 CFR Table 4.
They are organized (and I use that word very, very loosely) by major body system, and then by condition.
I want to talk to you about a particular CAVC Decision that looked at one particular VA Disability Rating Table.
The Court of Appeals for Veterans Claims issues a couple dozen or so precedential opinions each year.
Many of these decisions have a big impact, and so they get more coverage in the Veterans Law Community.
There are, however, a series of CAVC decisions that got "lost in the shuffle", but that provide a lot of POWER to Veterans in their Regional Office Appeals and BVA Hearings.
I intend to look at several of these case on the Veterans Law Blog.
Today, I'd like to take a look at Buczynksi v. Shinseki, Cause Number 08-3000, decided in January 2011.
Facts of Buczynski Case.
I'm going to really simplify the facts of this case.
Why?
It really is simple.
The Veteran in this case had a skin condition, and he wanted a higher rate than the 50% that the VA assigned under Diagnostic Code 7806 (1995 Version).
The VA – and ultimately the BVA – denied the Veteran a higher percentage because his skin condition was not "exceptionally repugnant".
The Veteran appealed his BVA decision to the Court of Appeals for Veterans Claims (CAVC), arguing that his skin condition was "exceptionally repugnant".
The Court took 3 years to do it, but ultimately decided in the Veterans favor.
The court's decision focused on an explanation of how to assess – objectively and subjectively – whether a particular skin condition is, or is not, "exceptionally repugnant".
In the end, here's what it basically meant: the veteran's skin condition smelled horrible – but did that make it especially repugnant?  (This is not an uncommon question.  I talk to 2-3 Veterans a month  dealing with a skin condition that smells bad enough to keep them out of work, or out of a sexual relationship with their spouse.
Why would you care about all that?
Well, unless you are studying a rating under DC Code 7806, you probably wouldn't look twice at this case.
But it tells us something very, very important about when to appeal BVA Decisions when the Veteran doesn't agree with the impairment rating, or percentage, that the VA assigned.
Should Veterans Appeal BVA Decisions that Misinterpret VA Disability Rating Tables?
Bottom line…I say yes.
That said, there are a few takeaway points from the Buczynski case:
Takeaway Point #1:
Most language in the VA Disability Rating Tables is bizarre.  Most of it was written between 20-60 years ago.
Medicine has advanced a LOT in 60 years.  60 years ago, many young boys and girls just like my son were labelled "retards" and put in institutions.  Today, his condition is recognized as a challenge, not a limitation.
A lot of medicine changes in 60 years – but the VA (like a lot of our politicians) want to remain in the 1950s.
If you think that the VA, or the BVA, wrongly interpreted your disability rating, you are probably right.
Here are some times that you will want to strongly consider appealing a BVA decision to the CAVC, or filing a Notice of Disagreement with the VA Regional Office:
a) When the VA Disability Rating criteria has more than 1 of the following words: if, and, or, either, both, neither, all, some,  but and any word ending in "-ly";
b) When the VA Disability Rating language is not based on medicine or science, but weird subjective criteria like "repugnant";
c) When you think that the BVA could have read the VA Disability Rating language in several ways, but read it in the way that benefits the VA;
d) When the VA Disability Rating Table for your particular condition makes no sense to the average human being, or confuses the crap out of anyone that you show it to;
e) When the language in the VA Disability Rating Table has your Doctor scratching his/her head as they prepare responses for your Disability Benefits Questionnaire;
f) When the BVA considers the absence of evidence as evidence against your claim.
Takeaway Point #2:
The Court, by spending  2-3 pages defining the objective and subjective nature (as well as the legislative history) of what it means to be "exceptionally repugnant", proves the lengths that many in this Veterans Benefits system go to preserve a system that makes little to no sense.
In the end, one could probably have defined the question in the case as simply as this: "Does the Veteran's skin condition smell so bad that nobody wants to work in the cubicle next to him?"
That's not an attack on the Judge that wrote the decision – we are ALL brainwashed by the idea that things are the  way they are because things have always been this way.
When I first started the Veterans Law Blog, many said that it would fail because the VA and DAV already give Veterans all the education they need on VA Disability Claims.
And when I tell my fellow advocates – and Veterans and VSOs – that you DO NOT have to wait 3 years to get a favorable VA disability claim decision, y'all look at me like I told you that unicorns are real.
Instead of simplifying a benefit system built for the 1950s, we waste untold hours – this particular case was at the CAVC for 3 YEARS – figuring out how to instruct a government agency to properly assess the degree of olefactory repugnancy of a skin condition.
Takeaway Point #3:
If you take ONE thing away from this post, it should be this:  the absence of evidence is not Negative Evidence.  In other words, the BVA CANNOT draw a negative conclusion from missing evidence.
If I had a nickel for every time that the BVA was overturned in the past 15 years because of this ridiculous logic, I could sink an aircraft carrier with all of my nickels.
Maybe I will just buy all the BVA Judges a Desktop Calendar with this one quote:
"The Absence of Evidence is NOT Negative Evidence."
Tell me, what do you think of the Buczynski case?  Have you had a similar experience in your case or appeal?  Tell me all about it here.